Remember that scene from the horror flick Wrong Turn 6 where that busty babe strips and starts making luuuuvvv with some other guy?

That busty hottie is Talitha Luke Eardley!

Besides having some real sexy pair of boobs, check out her even sexier and better looking ASS! Yummy, yummy. Quite some lovely meat...

Even though, everyone knows if a couple starts banging and getting dirty in a horror movie, they'll probably end up dead (pretty soon)! But damn, this is one hell of a hot scene thanks to sexy godess Talitha her naked appereance.


Nice view of the booty wearing a thong, just before she strips down completely naked to have sex in the woods...


Amazing nude hooters!




Wrong Turn 6 didn't just have one sex scene! Nude-and-famous.com recently posted a totally horny and sweaty SEX GIF of Roxanne Palett from the Wrong Turn 6 movie. Enjoy.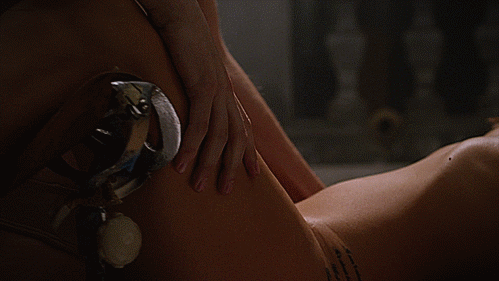 There is even a third sex scene involving some under water sex... Go and watch the full movie. It's packed with hot nude celebrity action, T&A, guts and gore and dangerous inbred folks. Sounds like a good cocktail of madness right? Splatter fun garantueed!




Direct link to picture page: